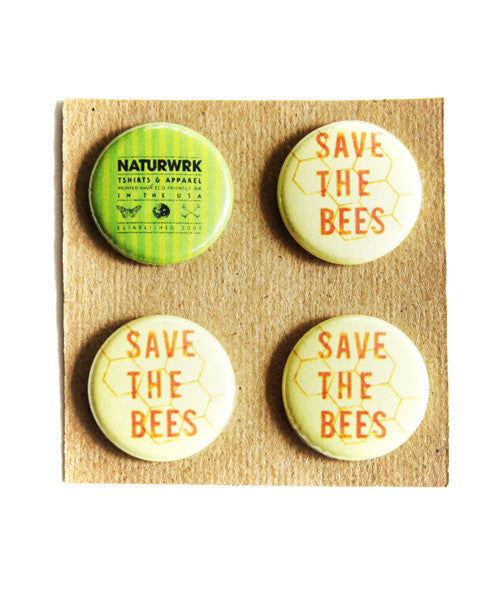 Save The Bees Button Pack
Fun save the bees button pack. Do you want to save the bees? Show it with these swanky bee buttons!

Button Info:
1 inch Buttons use up-cycled label paper for printing reducing our paper waste.

Shipping & Exchanges:
T Shirts and accesories usually ship out within 2-7 days.
Buttons usually shipped in eco-friendly bio degradable or recycled packaging
We'll happily take an exchange for shirts if you need to exchange it for another size.

Mailing list & Website:
visit www.naturwrk.com and join the mailing list for exclusive sales, discounts and new designs.
Check out more buttons and accessories
view size chart»